Pigeon Nipple Shield-13mm 2U
Product Description
Size:L Size - 2 Pc
Pigeon Nipple Shield, we know that mother's milk is the best source of nutrition for your baby, but you may not always be there to feed your child. With PIGEON Breast Pump, maintaining successful breastfeeding would be a breeze as the breast pump allows mothers to release and store breast milk. Nipple shield is used for Flat or inverted nipples; sore or cracked nipples; pain relief when baby latches on and protection against "teething toddlers". The PIGEON Nipple Shield is made from a soft flexible silicone rubber and provides a wide contact surface. The cut-out section on the top of this shield enables baby to be in direct contact with mother's skin and the holes on the nipple are designed to be exactly the same as the mother's nipple.
Feature-

Made from a soft flexible silicone

Provides a wide contact surface

Enables baby to be in direct contact with mother's skin

Protect sore or cracked nipple

Offer solution for inverted nipple

Country of Origin: Thailand
BRAND INFORMATION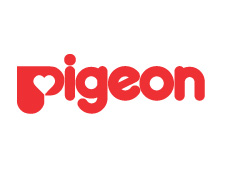 Established in 1957, Pigeon has been recognized by generations of parents and their babies as a leading worldwide manufacturer of baby care products. To help families lead healthy and enjoyable lives, Pigeon is committed to delivering the finest quality care products. It follows three tenets: Studying and researching child development, building finest quality products and fulfilling the needs of babies & parents throughout the world thereby ensuring full satisfaction to the whole family.
| | |
| --- | --- |
| Product Dimensions | 7.5 x 6.2 x 9.5 cm |