Pigeon Nipple Puller With Case
Product description-
 Pigeon Nipple Puller with Case An aid for successful breastfeeding There is nothing like a warm feeling of love when holding a new born baby,there is no doubt that Breast milk is best for baby, so inverted or flat nipples need not prevent you from successfully feeding your baby. The Pigion Nipple Puller gently draws the nipple out, enabling you to breastfeed your baby directly.
Feature-
Convenient and safe, the PIGEON Nipple Puller draws out inverted nipples easily

What's more, it also massages the breast to 'open' mammary glands, thereby making breastfeeding so much easier.

Never use any of milk expressed out when using Nipple Puller to feed your baby.

Pigeon Nipple Puller - Convenient and Safe

Country of Origin: Malaysia

Instructions Included
BRAND INFORMATION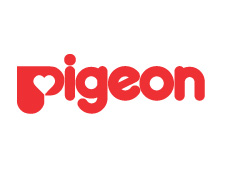 Established in 1957, Pigeon has been recognized by generations of parents and their babies as a leading worldwide manufacturer of baby care products. To help families lead healthy and enjoyable lives, Pigeon is committed to delivering the finest quality care products. It follows three tenets: Studying and researching child development, building finest quality products and fulfilling the needs of babies & parents throughout the world thereby ensuring full satisfaction to the whole family.
| | |
| --- | --- |
| Product Dimensions | 8.5 x 4.8 x 4.8 cm |