The Moms co natural Stretch Marks Bundle
Product Description-
Our Stretch Marks bundle with Natural Body Butter and Natural Stretch Oil work together to soothe and moisturise dry skin, build collagen and heal wounds and scars. You need The Moms Co. Natural Stretch Marks Bundle for: Pregnancy- induced Stretch marks Stretch Marks due to weight fluctuations Extremely Dry Skin Itchy Skin.
The Mom's Co Natural Body Butter is a toxin-free rich combination of Cocoa and Shea Butter with moisturizing oils that increase your skin's natural elasticity, Providing comfort to your stretching belly, Hips, and breasts. While it works the best on stretching bellies you could also use it as a safe natural daily lotion.
Soothes itchy stressed skin
Deep moisturizing with Cocoa and Shea Butter
Promotes skin elasticity and skin regeneration with Seabuckthorn Oil
Prevents skin damage with Natural Vitamin E
Stimulates collagen synthesis with Vitamin C rich Rosehip Oil
100% certified toxin-free, Natural ingredients
Products not tested on animals
Free of SLS, Parabens, synthetic fragrance and many other harmful chemicals
Package dimention- 17 x 16 x 4.5 cm
Product weight- 100g+100ml
Additional Information: The Mom's Co believes in rendering nothing but the best to mothers and their toddlers alike, by helping the mothers make choices that are safe, Natural and effective. Their products, Developed and tested with the best experts across India, Australia and Switzerland are made with love and without compromise, Retaining the all the good from Mother Nature.
BRAND INFORMATION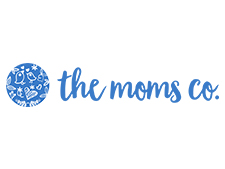 The Moms Co. has been a journey of 3 Years in the making. The founders Malika and Mohit were clear that their products would have to be something that they could use themselves, confidently and fearlessly. At Moms Co. all products are made with love and without compromise. They have brought in experts from across the world to help them create the safest natural formulations that are certified toxin free. With Mother Nature making her presence felt very strongly, everything they create retains the good and rejects the bad to give you a product that is as pure as mother's love.